NYU Stern needed a savvy, well-informed, and compelling campaign to nudge hesitant EMBA prospects toward pursuing excellence at their institution.
Choosing an MBA program can be like finding a needle in a haystack. That's the biggest dilemma faced by many of NYU Stern's EMBA prospects. Net Natives knew that in order to fill the prospect funnel, and keep NYU Stern's EMBA programs top-of-mind in NYC and Washington, D.C., they would have to feed a stand-out, yet efficient, campaign through the lens of their targets' biggest desire — a program that makes "now" the right time to enroll.
The Challenge
The campaign posed a range of dynamic challenges, namely the battle of increasing awareness of Stern's EMBA program in D.C., and convincing self-funded prospects to make the financial jump. Because of this, strategists and creatives alike had to be innovative and efficient, reevaluate how NYU Stern positioned themselves in the market based on research, and embrace holistically planned media.
And of course, NYU Stern's ideal target is specific. We wanted to entice prospective candidates with five to six years of professional experience. More than that, their targets are often the kind of professionals who've had their sights set on an MBA program for a while, but have struggled to find the right time to pursue a graduate degree.
Services
Campaign Strategy
Research
Creative
Student Recruitment
80%
Increase in D.C. Enrollment
37.7%
Increase in NYC Enrollment
936
Leads To Date
Our Solution
We contrived, resolved, and forged a path that covered each base to the finish line — with messaging about who prospective students could become at the end of their program, and graphics that represented forward thinking and personal growth. Not only that, we combined internal and external perspectives and desk-based research to direct NYU Stern's EMBA into the right positioning. The result was a major increase in YoY enrollments for both NYC and D.C.
Our campaign tagline, "Open to Excellence," is an homage to our targets' struggles. Because we know prospective candidates favor NYU's faculty prestige, it also speaks to the reputation of the Stern brand. We ultimately aimed to bring out inner-most attitudes about what it means to be a leader — not just in the workplace, but in life.
How did we do that? We used visual language and messaging needed to balance a mix of emotive tone related to personal growth. We also incorporated more direct messaging related to personal growth into the campaign. The graphics represented motion and momentum balanced with visuals that represented several stages of the student journey ranging from learning to networking.
NYU Stern came out on the other side with a campaign that paints a robust picture of Stern's prerogative, inspires hesitant prospects to take the plunge, and turns data into savvy attribution.
"We were really excited by the creative concepting, and liked that everything had a similar look and feel. We also liked the extensive research they dedicated to learn more about our prospects. Our work is really helping ambitious and passionate individuals achieve their goals and make a difference in the world."
Heather McDaniel, Associate Director of Admissions and Marketing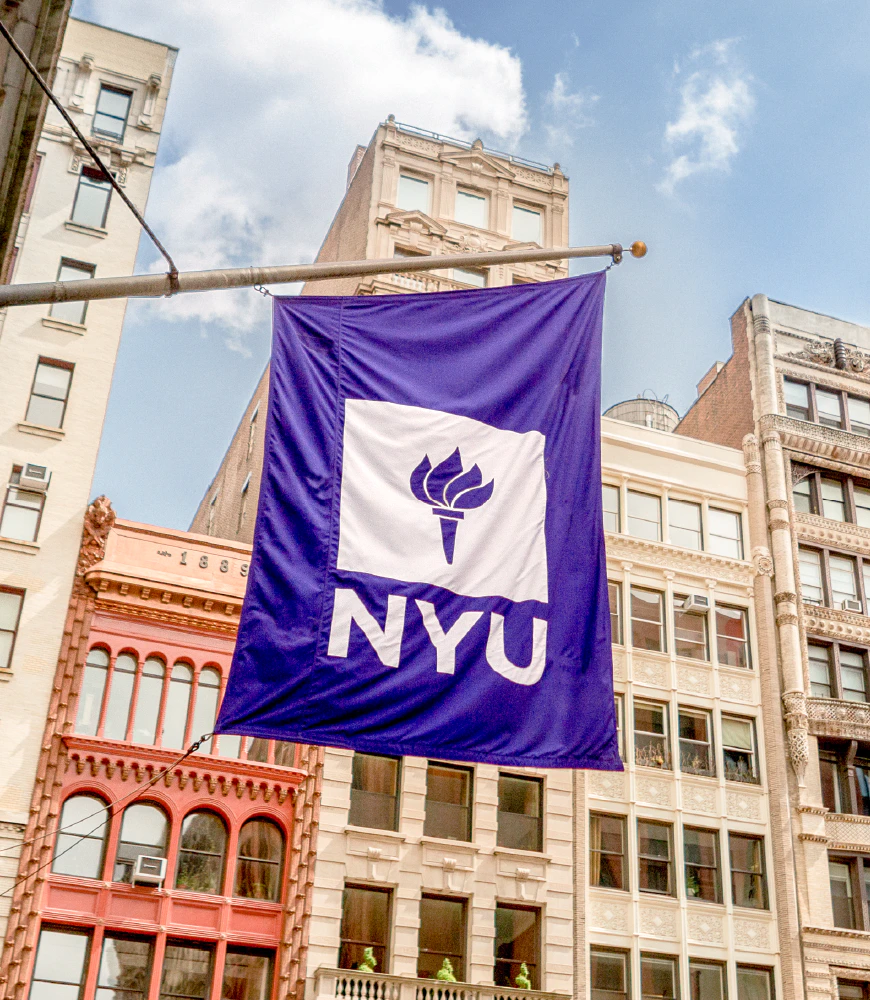 The results?
Using a robust campaign with creative imagery, Net Natives' increased enrollments YoY for NYC by 37.7% and for D.C. by 80%. By diversifying media and increasing organic traffic, we improved the number of highly qualified leads, and generated 936 leads to date. As a result, Net Natives was shortlisted alongside NYU Stern School of Business for Best Postgraduate Marketing and Recruitment Campaign in the Postgraduate Awards.
Awards
Bronze Award
NYU Stern School of Business and Net Natives have won the Bronze award in Education Marketing in the Summit Creative Awards
2022
Best Postgraduate Marketing and Recruitment Campaign
Net Natives was shortlisted alongside NYU Stern School of Business for Best Postgraduate Marketing and Recruitment Campaign in the Postgraduate Awards.
2022