Ask anyone who currently works in advertising, and I guarantee they'll tell you the same thing.
There's a lot happening right now. 
In 2023, the Net Natives team has already tackled some of the following tough questions across the industry: Is search really about to change forever? How do we help our clients prepare for a cookieless future? And how do we ensure that we're continuing to meaningfully reach Gen Z, and, eventually, Gen A? (Alphas, we see you 👀)
Recently, me and a few other members of the team attended the U.K.'s Performance Marketing Unlocked. During the event, we caught up with the wider performance advertising industry to find out secrets to success and to learn valuable insights from big brands to inspire and adapt innovative strategies for our global higher ed clients. 
Here's our three key takeaways from the event.  
And so the cookie crumbles…
It's official. Cookies will be disappearing very soon. What does this mean for higher ed? Simple. If you haven't started thinking about how your institution is set up for a cookieless future, then now is the time to start. 
Not sure where to begin? Ask yourself these questions: 
Do you own your data? Collaborate with your website development, IT, and legal teams to find out the ways that you're capturing consent and collecting first-party data. 
What support do you need? Think about the technical support you need, and whether that includes products like a customer data platform.
Are you investing your media budget in ad-serving? Ad-serving all media activity helps you connect the dots of how everything works together, from your programmatic activity to your Google search. 
Finally, is your team good with change? Learn to embrace that the next few years will be full of testing and figuring out what works best for your institution.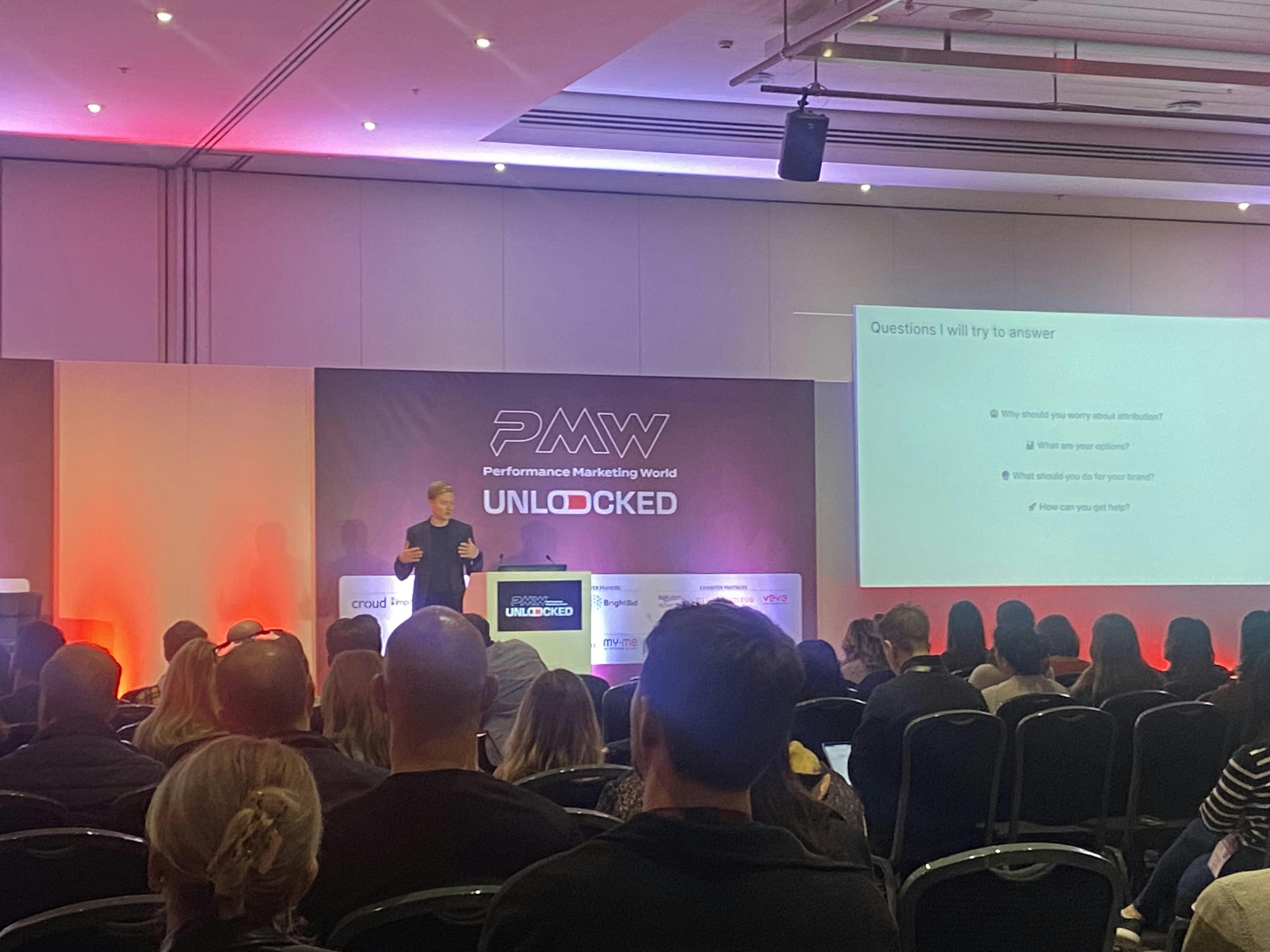 The evolution of marketing is about brand marketing collaborating with performance.
If you work with us, you already know this: your paid, earned, shared, and owned media all need to work together for greater long-term impact.
Audiences (particularly students) are more sophisticated than ever, meaning that the role of brand awareness and understanding how users interact with media channels will continuously develop and grow. 
TV is a great example of this. What used to be a linear form of media consumed in a predictable way, has now become much more fragmented. We all still watch a lot of TV — but we watch it differently. 
This opens up opportunities to utilize platforms like Sky Adsmart and Hulu in our media mix to reach target audiences in a diverse and more personal way. Media developments coupled with a complex audience and ongoing platform limitations (like Meta's recent platform targeting limitations for those under the age of 18) mean that great content and creative are more important than ever. 
Restrictions that broaden out niche audiences and media channels embracing contextual targeting options mean that we're looking at an opportunity within higher education to do some "never been done befores." We love testing, learning, and innovating in this ever-changing sector, and fast-evolving digital space.  
Lean on your agency
It's no secret that 2023 will bring some real challenges — and with them, some great opportunities. The only way to tap into those opportunities is to lean on us and our expertise as much as possible. 
As an agency, catching our clients before they fall is our forte. And working with a variety of institutions with different needs, budgets, and priorities means that we get to see the big picture on a daily basis.
Call us "biased," but it's an exciting time to be a strategist right now. We get to partner with clients and consult with them in order to solve challenges where a one-size-fits-all solution simply doesn't exist, meaning we get to try some "never been done befores" of our own. 
Want to stay in loop about our latest news, strategies, and events? Sign up for our mailing list.