If you're in the higher education sphere, last week's A-level results probably had you holding your breath.
The UK saw a record number of 18 year olds applying for university with 44% of 18 year olds applying for a place, meaning more competition for places particularly at high tariff universities. Net Natives' data analysis shows a sharp upturn in unplaced 18 year olds, and over 150,000 people in total free to be placed in Clearing.
All this uncertainty led to Ofqual (the exams regulator) and UCAS trying to reassure students in advance, with an unprecedented letter, which says that nearly 300,000 UK 18-year-olds are holding a firm offer, up 7,000 on last year and the highest on record, with 30,000 courses available in clearing.
Net Natives' had our people tracking insights throughout the entire day, and now that it's passed, we've brought our top 3 to the table. 
1) Pre-pandemic versus Post-Pandemic
The Guardian reports that this year's top grades (A* and A) are down 8.4 percentage points on last year's teacher assessed grades. However, the proportion of students receiving grades A*-C remains higher than pre-pandemic (based on 2019 data).
But more students - and a higher proportion of students - gained entry to their first choice university than in 2019 (the last year when exams were held).
Notably, the UK finally saw a return to pre-pandemic Clearing in some ways this year, as opposed to last year's quiet and calm event.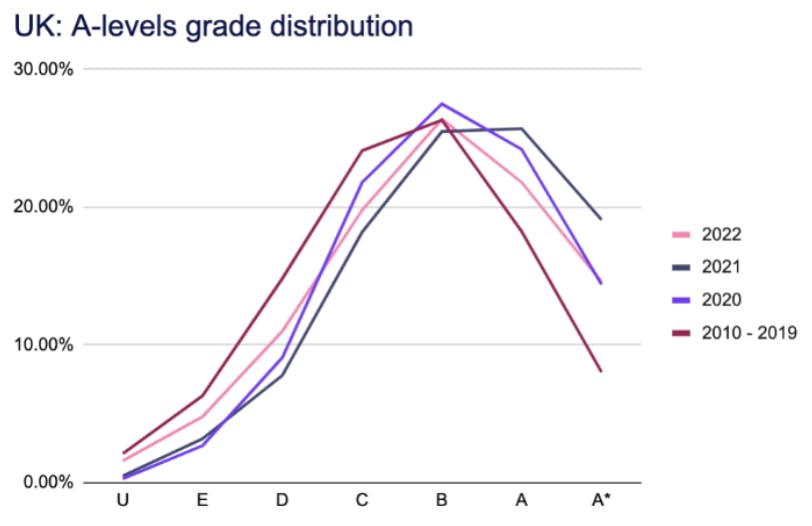 2) Clearing in numbers
The confirmed number of students who found out yesterday that they do not have a place on a course as a result of their grades was just over 20,300, as reported by The Guardian and The Student Room, down from 24,260 in 2019. 
But, again, this isn't the full story of Clearing: Net Natives' National Clearing Survey shows that Traditional Students, who under-achieve their A level grades, make up only one segment in Clearing. Adjustment Students (who got better grades than anticipated and want to trade up), Mind Changers (whose decisions are shaped by more than just grades) and Direct to Clearing applicants (which includes the vast majority of mature students applying via Clearing) bulk these numbers out considerably. Overall, the day yielded some interesting numbers, according to UCAS:
19% more 18-year-olds in the UK have gained a place at their firm or insurance choice this year compared to 2019, following the return to examinations. 
425,830 students have been accepted into University or College, the second highest on record - an increase of 16,870 compared to 2019 (the last year examinations were held). This is 2% lower than the highest level seen in 2021, where students were awarded places based on teacher assessed grades.
There were 107,700 unplaced applicants from the UK. This is a change of +10,630 (11 %) since 2021 and +17,110 (19%) since 2019. The number of unplaced applicants from the UK was highest in 2014 (121,310).
46,850 students from the most disadvantaged backgrounds have been accepted, an increase of 3,770 on 2019. This means that the gap between the most and least advantaged has narrowed from 2.36 in 2019 to 2.29 in 2022, and from 2.34 in 2021
​3) Unplaced demographics: age, gender, country, and subject
Unplaced applicants by age: 18 year olds make up the bulk of this group, and have also seen by far the biggest increase since 2020. This reflects an overall decrease in applicants aged over 18 for both January deadline as well as the fact that it is largely 18 year olds receiving results today.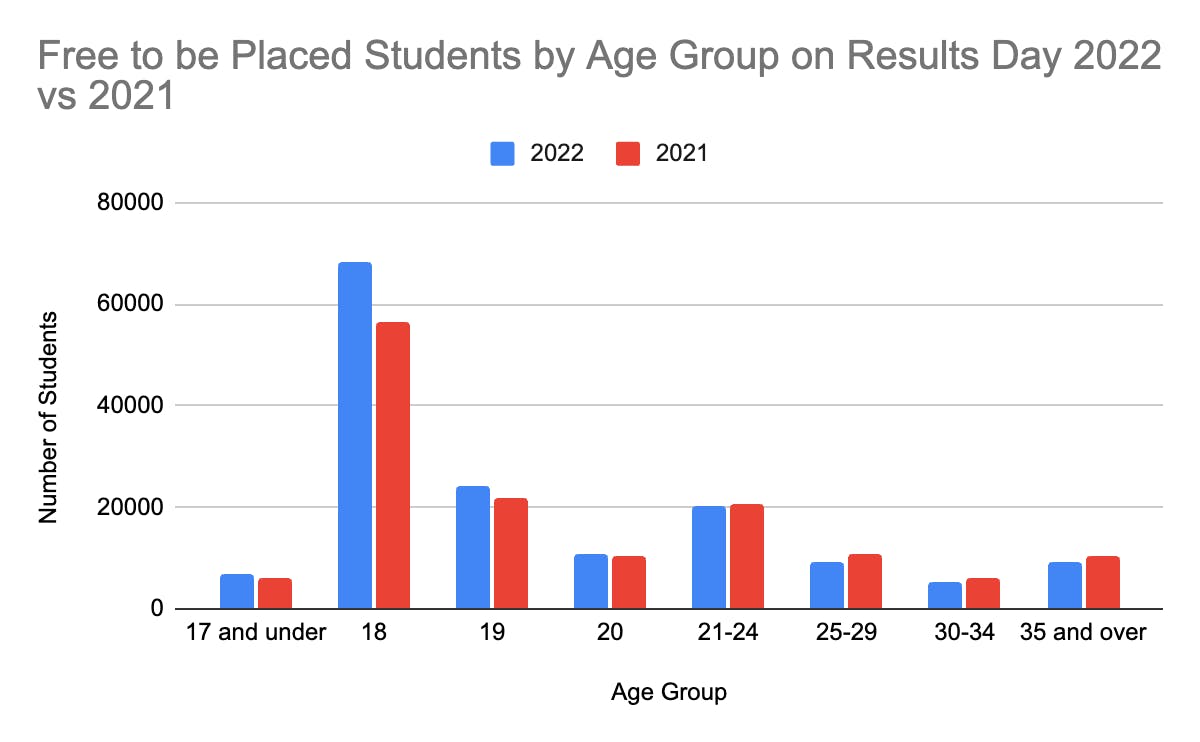 Male and Female applicants: We saw an increase in placed female students, and a bigger increase in placed students compared to 2021, indicating again that males may be more likely to be in Clearing.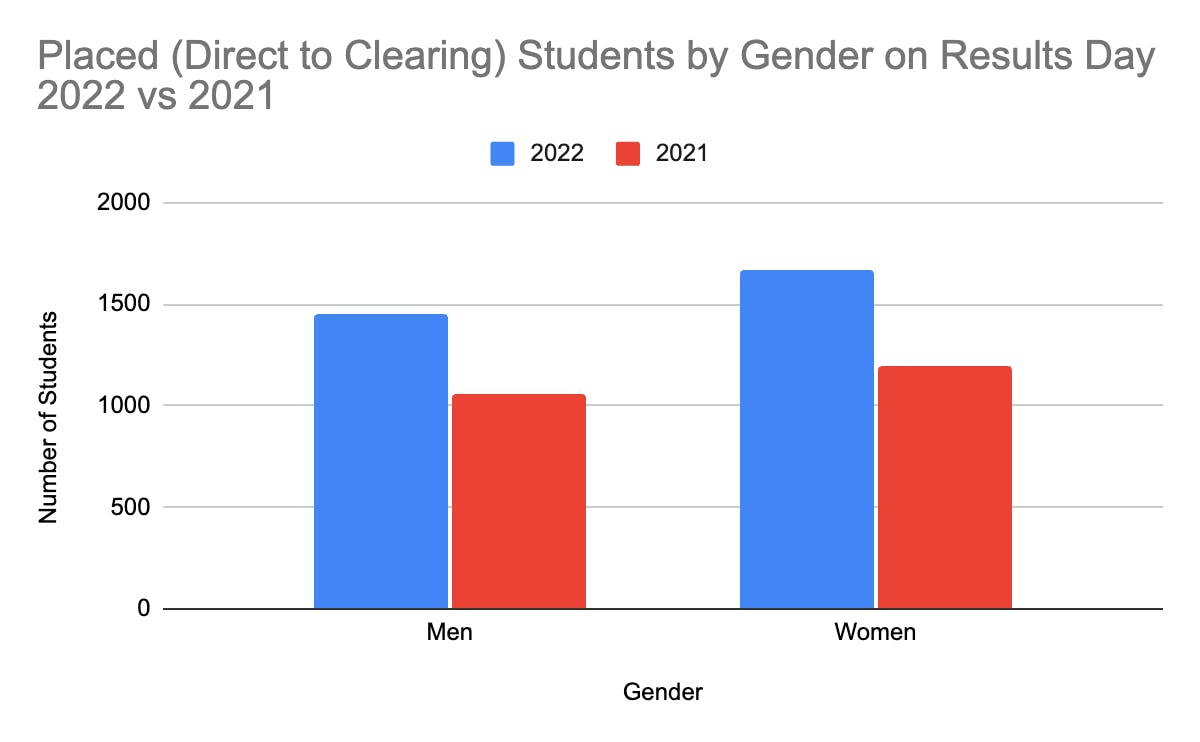 International applicants: China continues to lead the way, with India second. Traditionally India has been a PG market for the UK, with UG a growth area, while markets like Hong Kong and the USA continue to be large markets (but nowhere near China).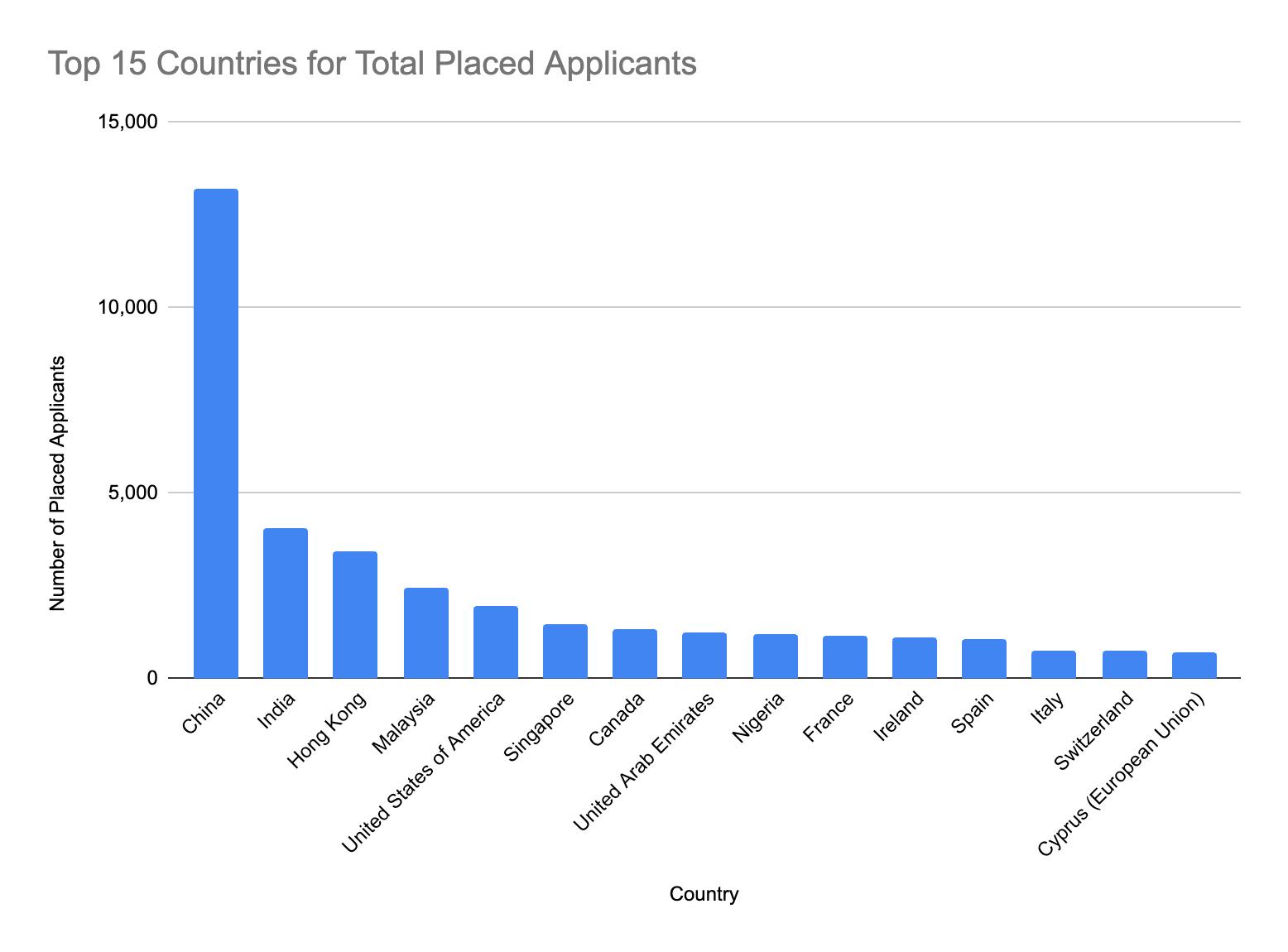 Subjects: Medicine & Dentistry, and Subjects allied to Medicine saw the biggest change in unplaced applicants, both being large and competitive subject areas.

Overall in 2022, the most competitive subject areas - those which accept the lowest % of applicants - are more niche subjects, including Veterinary Sciences, Agriculture, Food & Related Studies, Architecture and Maths - all accepted less than 2% of applicants this year.
4) Next Steps: How important are they?
With all of this knowledge about yesterday's clearing available to us, now comes the hard part: knowing what to do with it. While we don't know the whole clearing story yet, Net Natives will be sure to let you know our top recommendations for universities and their teams in the near future. If you'd like personalised guidance for the post-clearing year, get in touch with an expert today.